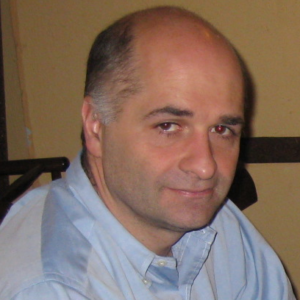 Stelios Manolis Smirnakis
Associate Professor of Neurology
Brigham and Women's Hospital
Jamaica Plain VA Hospital
Harvard Medical School
Email: smsmirnakis@bwh.harvard.edu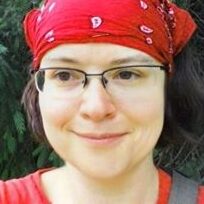 Ganna Palagina
Dr. Ganna Palagina earned her Ph.D. in Neuroscience from Ruhr-University Bochum (Bochum, Germany). She is studying information processing in visual sensory and associative cortical areas using two-photon calcium imaging, analysis of eye movements and behavioral assays. Her interest is to discover the rules by which neural ensembles emerge and evolve during development, learning and under the conditions of perceptual multistability.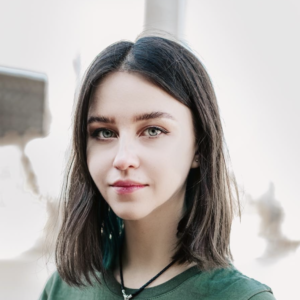 Daria Bogatova
Daria Bogatova received her B.S. in Cell and Neurobiology at Goethe University Frankfurt, Germany. She is pursuing her Ph.D. in Cell and Molecular Biology at Boston University.
Daria is working with Dr. Ganna Palagina on the behavioral aspects of the MECP2 duplication syndrome of Autism. Her goal is to understand the differences in visual processing and behavior of autistic mice. She is also interested in the computational part of the work and enjoys developing algorithms to optimize the data analysis process.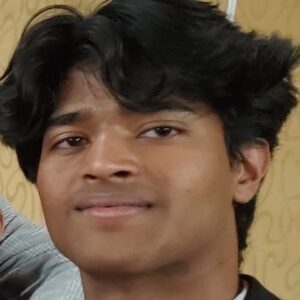 Sujay Potlapelly
Sujay Potlapelly is a high school senior at Rock Canyon High School. He has been working closely with Dr. Ganna Palagina and has a particular interest in the intersection between data science and neuroscience. Sujay's goal in working with the Smirnakis Lab is to produce unique discoveries while pursuing his passion for neural data analysis.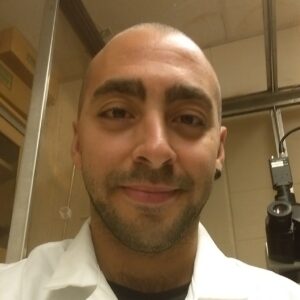 Joseph Lombardo
Dr. Joseph Lombardo received his B.S. and M.S. in Cellular and Molecular Biosciences from the University of Turin (2007 and 2009) and his Ph.D. in Neuroscience from UCL School of Pharmacy (2013). He focused his graduate and initial post-graduate studies on how the modulation of ion channels determines the cellular physiology of neurons under normal and disease states. Dr. Lombardo's research goal in Smirnakis Lab (2017 – present) is to understand the network mechanisms underlying the generation of epileptiform activity in different epilepsy models. In particular, his current focus is to compare the engagement of the different neuronal types of the retrosplenial cortex (RSC) into pathological high frequency oscillations and how RSC neurons functional connectivity changes at different stages of the progression of temporal lobe epilepsy.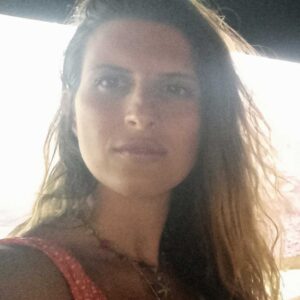 Andriani Rina
Dr. Andriani Rina was engaged in research in the field of fMRI studies of colors perception in the past four years. More specific, my master's thesis, under the supervision of Ass.Prof.rer.nat Georgios A. Keliris and Ass.Prof.Konstantinos Moutoussis, at Max Planck Institute for Biological Cybernetics (Tuebingen, Germany) was about "the color processing and perception in the brain of normal trichromatic subjects, patients with chromatic deficiencies and total color blindness" (awarded as the best poster presentation at the 4th Panhellenic Conference in Cognitive Science, Athens, 2016). The results I get from this, formed the basis of a larger study on patients suffering from achromatopsia (ACHM, total color blindness), a stationary cone dystrophy in which there is an absence of functioning cone photoreceptors in the retina but normal rod responses. I was working in the first gene therapy study worldwide specifically aimed at totally color blind patients, under the supervision of Ass.Prof.rer.nat. Georgios A. Keliris and Prof.Dr.Dominik Fischer (at Max Planck Institute and at the Institute for Ophthalmic Research, Tuebingen, Germany) and I was responsible for performing the "fMRI measurements in the CNGA3-achromat patient", analyzing and communicating the data. Following the completion of this project, I expect to receive my Ph.D.. In parallel, for a bit more than a year I was working as Data manager and researcher (recruiting subjects, running the experiments, analyzing the data, etc.) at the Institute of Medical Psychology & Behavioral Neurobiology (Tuebingen, Germany) on "Real-time fMRI on obese people", as a part of the 'Brain Train' (EU) Project, under the supervision of Prof.Dr.Dr.hc.mult.Niels Birbaumer. I recently joined the lab of Prof.Stelios Smirnakis at Brigham and Women's Hospital and we propose to perform "functional neuroimaging of cortical plasticity in the human visual system". Here I will be responsible for recruiting and scanning patients and will analyze the data, mapping the visual areas and comparing subjects with lesions, with controls.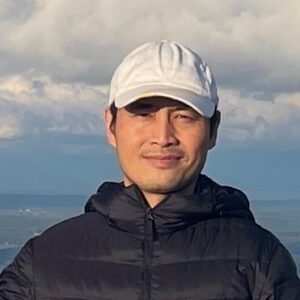 Mingyu Ye
My research interest is in understanding the neural basis of mind and behavior, how external sensory inputs are encoded in cortical areas?  how the firing of neuronal population gives rise to perception and transforms into decision-making processes, and how normal neural circuit functions are altered or disrupted in neurological disease conditions, such as in autism models. Using visual system, I address these questions by leveraging diverse modern techniques and tools, including AAV, mice behavior, Electrophysiology, and two-photon imaging.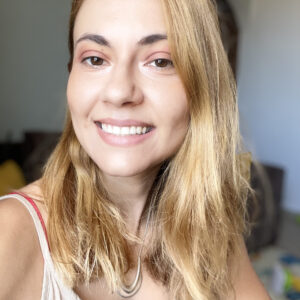 Aikaterini Kalemaki
I have a B.Sc. Degree in Biology with scientific direction in Biomolecular Sciences and Biotechnology, a M.Sc. in Molecular Biology and Biomedicine in University of Crete. Following the Master program, I graduated from  Ph.D program of Medical School, University of Crete. I have a strong background in molecular biology techniques and slice electrophysiology. My main interest is to understand the pathophysiology of neural circuit dysfunction that occurs in neurodegenerative and other neurological disorders, and on translating this understanding to develop new therapeutic approaches. I combine state-of-the-art 2 photon imaging methods in awake behaving animals with a recently developed high-throughput transcriptomic methodology MERFISH, opening new windows for understudying basic properties of neural circuits and circuit dysfunction in disease states. These state-of-the-art methods can be applied to dissect circuit mechanisms of dysfunction in multiple disorders ranging from AD to autism, schizophrenia, epilepsy, recovery from stroke and others, helping to identify appropriate targets for restoring function.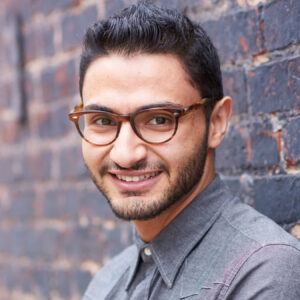 Amr Ellaithy
Dr. Amr Ellaithy earned his medical degree in 2013 from Mansoura University, Egypt. He then moved to the US where he did his PhD training in neuroscience with Dr. Diomedes Logothetis at Virginia Commonwealth University (VCU). As a graduate student, he used electrophysiological techniques to study G-protein coupled receptors (GPCRs) with a focus on metabotropic glutamate receptor 2 (mGluR2). Dr. Ellaithy is currently pursuing his neurology residency training, and has developed a special clinical interest in epilepsy. He plans to combine his clinical interests with his research background in neuropharmacology with the goal of identifying more effective therapeutics for epilepsy patients. Dr. Ellaithy will be pursuing a clinical epilepsy fellowship while undertaking research in the Smirnakis lab. His project aims to understand the mechanism of action of cannabidiol (CBD) in animal models of Dravet syndrome.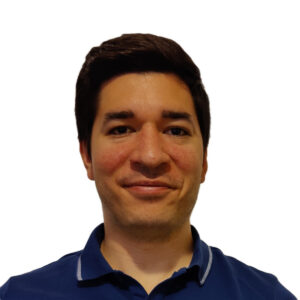 George Touloumes
George Touloumes is a G6 PhD student from the Biogengineering program at Harvard's John A. Paulson School of Engineering and Applied Sciences (SEAS). He received his B.S. in Electrical Engineering from Princeton University, and his M.S. in Engineering Sciences under Prof. Kit Parker in Harvard SEAS. In the Smirnakis Lab, he is co-advised by Dr. Stelios Smirnakis (Harvard Medical School) and Prof. Rob Howe (Harvard SEAS). George's research interests span several areas of computational neuroscience, including neurological signal processing, computational modeling, statistical data analysis, and parallel computing. His dissertation focuses on understanding  how specific types of neurons and cortical circuits contribute to traumatic brian injury-derived epileptogenesis.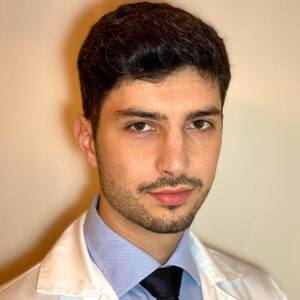 Stefanos Chatzidakis
Dr. Stefanos Chatzidakis earned his Medical Degree (MD) in 2021 from European University Cyprus School of Medicine (Nicosia, Cyprus). The current clinical interest of Dr. Chatzidakis is in neurological diseases, especially cerebrovascular disorders. Currently his has been working closely with Dr. Smirnakis in understanding the various clinical parameters that affect the outcomes of patients with ischemic strokes. He aims to understand how the utilization of Deep Learning and Computer Vision can aid in the diagnosis and treatment of patients with cerebrovascular disorders.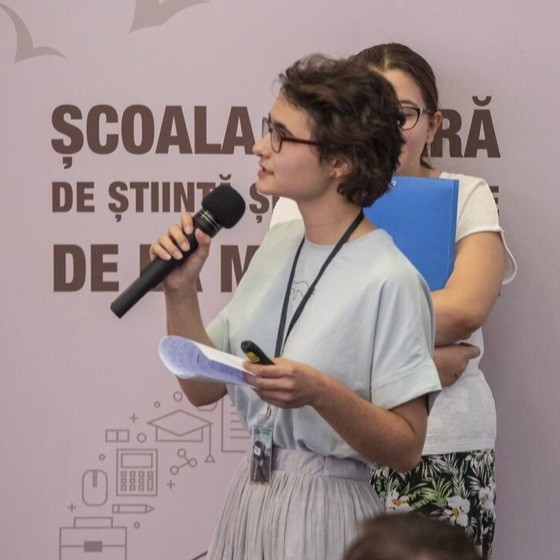 Denisa Maria Ravdan
Denisa Maria Ravdan graduated Emil Racovita high school in 2022 where her studies were focused on biology and chemistry. She is a Research Assistant in the Smirnakis Lab since her senior year in high school. Her interests are in neuroscience, especially is epilepsy, visual perception, and visual structural and functional plasticity during motor learning and sensory in mice. Now she is working with Dr. Ganna Palagina in the autism filed analysing data.